Hidden Pinyon Trail - Snow Canyon State Park
Hidden Pinyon Trail In Snow Canyon
Hidden Pinyon Trail in Snow Canyon State Park is a fun, little 1.5 mile loop hike.
It is moderately strenuous with areas of the trail loaded with jagged, lava rocks that can cause a trip if you're not cautious and stable on your feet.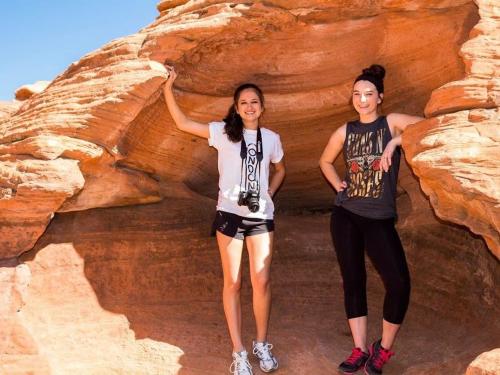 The trailhead is a little north of the park campground and on the west side of the road.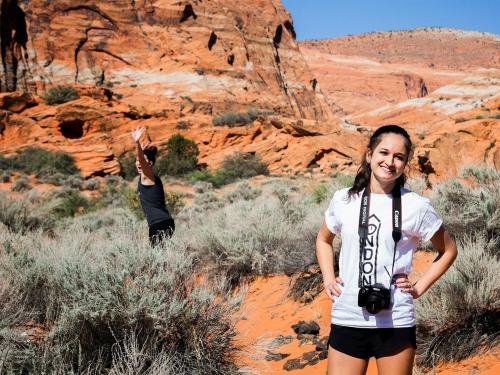 Small sections of the loop hike are in red sand so be sure to wear good hiking shoes.
The hot red sand in the warmer months could be uncomfortable on your feet with hiking sandals only.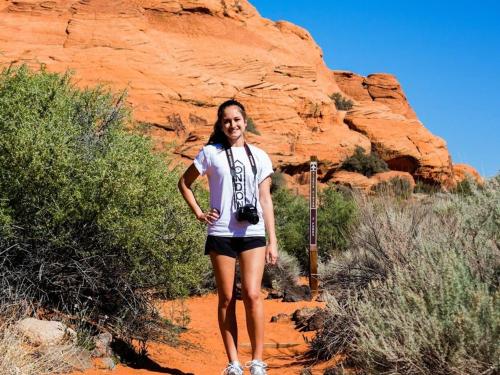 The 1.5 hike takes about a hour unless you decide to go onto the Three Ponds hike. That hike is 5 miles up and back and you'll be hiking in mostly deep, red, sand and is definitely more strenuous.
That hike would be good for the early morning before the sun gets too high, especially in the summer months.